How on earth are we already half way through the month of March? This year is flying by, Harrison will be two months old on Monday and Amelia will be three next month! We've not really done much this past month apart from a few walks in the countryside and lazy days playing at home.
The only way I seem to be able to get a photo of them both together is when one of them is sat in some sort of contraption. As you'll notice if you look back on the two previous months Harry is sat in his bouncer, on the play mat or lying on the beanbag. Amelia still isn't keen on holding her baby brother which I think is down to the fact that she doesn't want to hurt him more than anything as she is really good with him otherwise. I'm hoping it's just a phase and 6 months down the line I can have some lovely photos of them both together.
I recently ventured out and braved doing the food shop for the first time with both of the kids, I have been doing it online for the longest time now ever since Amelia was born as it was simply easier however I needed a few things so decided to go on my own whilst Andy was at work. It was no where near as bad as I had imagined, I know many parents all over the world do this on a weekly basic and some with more kids but Amelia has never been that great when we go out shopping so I was dreading it. Plus she doesn't really like to sit in the trolley anymore however I managed to get her to go in it luckily otherwise it would have been a lot harder with her running around the supermarket. Harrison slept the whole time thankfully, so it may be a different story next time but I will try and do it more often.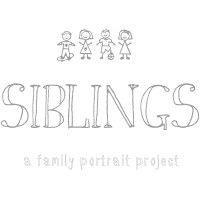 You might also like: