I have been so excited to join in with the '
Siblings
' family project ever since we found out we were expecting again at the beginning of last year. This month we finally became a family of four, as Harrison entered the world on the 16th making our family complete. It's been an amazing yet interesting few days adjusting to life with a newborn and a toddler and I love the fact that we have given Amelia a sibling. Someone to grow up with, no doubt have plenty of arguments and fight with, lots of cuddles and an amazing relationship which will only grow stronger.
At the moment Amelia isn't too sure about her little brother, I think she's realised he's now here to stay and does sometimes get jealous even though we are probably giving her more attention than she's used to. The first couple of days she was so protective over him and would tell us all to be quiet and 'shhhh' us if we spoke to loud. She tells us when he's spat up by saying "Harry been sicky in his mouthy" it's so cute that she's concerned and when he would cry she would tell us that he was crying. The past two nights she has been playing up before bed but that is expected I guess as she adjusts to having a baby needing mummy and daddy's attention too.
I look forward to watching these two grow over the next year, watch their bond get closer and capture their relationship every month. By this time next year Harrison will be turning 1 and Amelia will be nearly 4 so it will be great to see how much they have changed by then.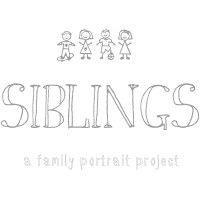 You might also like: