We said at the beginning of the year that we would like to try for baby number 2 sometime this year, what I didn't expect was to already be pregnant when we had decided on this! However the pregnancy didn't follow through so I guess it wasn't the right time and we weren't ready. Fast forward a few months and I am 12 weeks pregnant again which means we got pregnant just a month after the miscarriage. Even though we are expecting much earlier than we thought we wouldn't change it for the world and are all very happy!

Rewind back to May 10th, I had been eating like I'd never eaten before, I was feeling dizzy every time I got up from sitting down, eating ice like there was no tomorrow, I noticed my nails were growing at a rapid rate and remembered they did when I was pregnant with Amelia. I was noticing signs of anaemia which I hadn't had since I was a few months postpartum when it finally steadied out. Although I didn't experience the first 18 weeks of pregnancy knowing that I was pregnant I was very anaemic and had been before I even fell pregnant the last time. I had a hunch that this could be a cause of low iron. I remembered, this is how I felt when I was for the second time.

I decided to buy a test and took it as soon as it arrived, followed by another and another and they all came back positive. I couldn't believe it! We hadn't even thought about trying again yet especially after only miscarrying a month ago. Of course I was shocked at first but I was very happy and I rang Andy to let him know and he was in complete shock too, but also very excited. It just seemed to happen much quicker than we had thought and felt like we didn't have much time to prepare! I worked out that we would be around 5 weeks pregnant going by my dates although I hadn't had a cycle yet.

My first initial thoughts were "Are we ready for this?" "Can we afford another baby?" and "Will I be able to manage two kids?" After I finally got my head around it and it sunk in that we were expecting a baby at the beginning of next year I started to feel much more relaxed even though I was very much nervous after what previously happened. I tried not to get my hopes up or get too excited, we decided not to tell anyone this time as we told quite a few friends and family quite early on last time. I know it sounds silly but I didn't want to give any reason for this pregnancy to not to continue so I kept my excitement to myself and the weeks dragged by until we had our scan and announced.

How did you feel when you found out you were pregnant?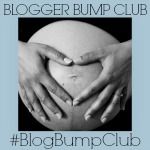 You might also like: