This month I have some lovely new sponsors! Be sure to check them all out! They rock! Sponsoring a blog is not only a great way to meet new people but also to get your blog name out there! I have noticed by sponsoring other blogs I have had much more exposure and so much fun meeting new blogs and participating in group giveaways. This month alone I have increased my twitter followers by 500, Facebook but 300 and my GFC by 300 also. If you would like to be featured in next months Meet the Sponsors post all you need to do is become a sponsor! Click
here
for more info. I also have 50% off all ad spots for today only as a little valentines gift from me to you.
The Rambling Southern Belle
Hi Yáll...it's ME...just call me TIF...I'm a silly, serious, goofy, clumsy, anxious, worry wart, shop-o-holic, shoe addicted, HARD CORE bargain hunter, art loving, creative outlet in many forms, photo taking, Photoshop addicted, people pleasing, song writing, people loving, fiercely faithful, curious, sheltie loving, honest, trustworthy, quirky, loud mouth , protective, passionate, finger snapping....deer hunting tomboy (who wears pink camo, and sometimes fancy house shoes to my stand), wife to my high school sweetheart, Mom to my amazing almost 24 year old son, finding it's time to get personal and get real...and a woman who is still searching for who she is! Whew...that's a mouth full and I've not even begun! I'm on a journey to find me...Here I am a "___-ty something" gal who had to grow up early and fast...now...I'm just trying to find out my own place in this life! The one thing I know for sure...I love my Lord and Savior and I strive each day to live a life that is pleasing to Him...sometimes I fall FLAT on my face...but there is always a hand to pull me up and show me that "YES" I am a sinner...but He loves me anyway!
Tiffani Goff At Home
Nothing fake or phony as I blog about my life as a mother and wife dealing with one daughter's daily seizures, autism, mental delay, violence and numerous other medical problems, while trying to raise the other two girls in a healthy, happy environment. I hope my blog will make you laugh, cry and think about real life issues every time you read a post.
Faith, Love and Hope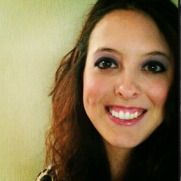 Hi! I'm Janna and I blog over at Faith, Love, and Hope. I'm 24 years old and for the past six years, I have been married to my best friend who happens to be a soldier in the U.S. Army. We have two children under the age of five which makes life interesting! Besides being a wife and mom, I'm also in college pursuing my B.A. in History. Afterwards, and if I don't feel too badly beat up, I plan on going to graduate school so I can earn my Masters in History. On my blog, I write about a variety of topics from religion to military life with photos tossed in here and there. Come visit me and say hello!
Life In A Break Down
Hi I'm Sarah and I blog over at Life in a Break Down - a liquorice allsort of the blogging world with posts on beauty, fashion and lifestyle. Hopefully there is something for everyone, I would love it if you stopped by and said Hi! <3
The Life Of a Not So Ordinary Wife
I'm just a girl in love with many things including God, my husband, reading novels, sewing, baking, graphic design, blogging, photography and so much more! My blog is a place where I can write what I love, what's on my heart, my experiences and my day to day journeys. I also love to have fun with link ups and giveaways! Come say HI, I love meeting new friends!
Max and Mummy
I am a 22 year old mama to a gorgeous boy called Max and partner to Scott. We live in the south of England in a gorgeous seaside town where we love to roam the forests and the beaches. Our blog is all about the juggle of home life, work life and university studies as a family
CalmHealthySexy - The Life You Really Want
I am a follower of Christ, the wife of a wonderful man, and the mother of two great sons. In my "day job" I write and edit technical documents, but my passion is writing about health, wellness, fitness, and joy in life and marriage. I started Calm.Healthy.Sexy. as a way to share this passion with other married women and to encourage conversation about things we can do to make our lives calmer, healthier and sexier.