Have you ever struggled to find the perfect gift for an expecting mother? One that's both useful and unique...you're not alone! Of course there's nothing wrong with buying bottles, nappies, clothes and other fancy items from the expecting mum's gift registry but if you want to give something personal and unique then why not have a look at these! Perfect for a first time mum, or for a friend who's having a 2nd or 3rd baby this list has something for everyone no matter who you're shopping for.
With all the gifts I received whilst pregnant and once Amelia was born the ones I remember the most are the personal ones, for instance photo frames, books, hand made gifts. Of course I appreciate all the 0-3 month clothes, nappies and wipes etc as they all were put to great use! However It's the unique one's that you remember and treasure the most.
Here is a list I've put together of baby gifts that I've either loved receiving or have used and would love to give to a expecting friend. These are gender neutral and are reasonably priced, and will also leave the expecting mummy with something fun and original that you can be confident will get used!
Each of these gifts are £30 and under!
So lets get started!
1. Nappy cake - You can buy these from many shops nowadays for about £30 however if you would like to give something a bit more personal how about make one yourself, it may cost slightly less too! Here is a tutorial I have of one I made for a good friend of mine.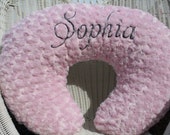 2. Boppy cushion - Such a great gift Idea, the mother will love this. They are great for breastfeeding and also as the baby grows it can help with tummy time and strengthening the neck/back. If you didn't want to buy the cushion how about buying a nice cushion cover from etsy.com there are a lovely selection of handmade personalised covers.
3. Sophie the giraffe - One of the best baby gift items out there. Every mum will appreciate one of these for their babies. Especially when they start teething. Our little one has hers with her everywhere we go!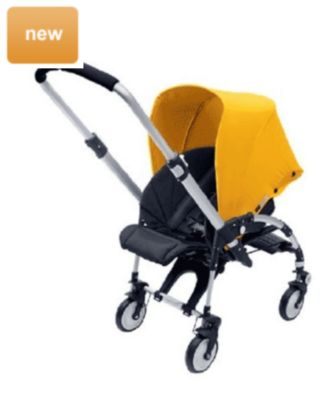 4. Swaddle me - Another great item for new mothers. Great for getting a restless baby to sleep. They feel more secure and many babies like to be swaddled. You can buy many different types and some have cute designs too.
5. Wubbanub - I loved this! We received one as a baby gift, even though Amelia wouldn't take the dummy part she still played with the soft toy. I'd highly recommend one of these. They come with a cute toy attached.
6. DIY Hair bow holder - I made one of these my daughter which you can see the tutorial here. It's a lovely gift for a mother who's expecting a little girl. They take no time at all to make and won't break the bank either. You can then wrap it up in a nice package and they will love it!
7. Closet dividers - I also made these for Amelia but I would have loved to recieve these as a baby gift. They are so helpful to a new mum to organise their baby clothes into age categories. I will definetly be making these for my new mummies to be! Here is a tutorial on how to make your own!
8. Bumbo Seat - A great gift to buy as the mother wouldn't have thought about buying one yet. They can be used from about 8 weeks old to help the baby sit up and gain neck strength You can buy them in blue, green, pink & purple so for either gender. The mum to be will appreciate that you have thought ahead!
9. Selection of books - Books make a great baby gift. If attending/organising a baby shower why not ask everyone to bring a book to make up the babies first book collection. The mum to be would really appreciate that! That way they won't have to worry about buying them in the future! ABC and bedtime books are a great idea!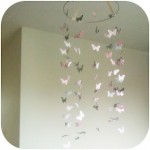 10. Nursery Mobile - Handmade baby gifts are lovely to receive. If you know what theme they mother is going with for the baby's nursery then why not incorporate into that. When decorating my nursery I hadn't really decided on theme but decided to make a butterfly mobile and use the colour theme I had in mind. You can make any type you like, a football one for a boy, circles, hearts, butterflies. Here is a tutorial for mine.
11. Bigger sized clothes 3-6/6-9 -If you are a mum you will be able to relate to this. You always receive a ton of baby clothes, of course they are useful and adorable! But they grow out of them so quick and only get worn once or twice! I still have newborn clothes with tags on! I would have loved to receive bigger sized clothes for when she grows.
12. Personalised Wipe case - Another lovely handmade gift. This will brighten up the mum to be's changing bag! They will love this gift. If you know what colour bag they have you could use colours that match and use a nice fabric and ribbon. For a quick and simple tutorial on how to make one check out the video here.
13. Personalised baby album - Perfect for a mum to be. She will love beginning to fill it out with scan photos and photo's as soon as the baby's born. I received a few and starting scrapbooking straight away. I also made my own weekly and monthly ones which you can see here.
14. Wall art for nursery -You can buy these online however they do cost a lot more. Why not make your own for the mum to bed. If you already know the nursery theme great! If not then make it neutral and how about a baby birth print. I designed and printed all of my own and used the colour theme I had in mind. So much cheper. See here for ideas
15. Modern Piggy Bank - Great for a baby girl or boy. There is a wide variety on the market out there. Maybe try and match it with the nursery for example if its a monkey theme buy a monkey piggy bank, if it's a owl theme buy an owl piggy bank.
16. Monthly Milestone Stickers - I bought these whilst expecting with Amelia and I LOVE them. We bought the monthly ones however you can buy weekly and pregnancy ones too. There's a wide variety available including little ties for baby boys and such. We are on month 5 and I have taken photos every month and plan on putting them all into a little photo album to look back on. Any mother would love to receive this gift!
17. Growth Chart - A lovely idea for an expecting mother. You can buy these already made or you could design your own. Maybe include the baby's name or if unknown then just make it in the colour you wish. Great gift for the nursery.
18. Nursing Cover - These are wonderful gifts especially for nursing mothers. They will definitely appreciate this if they are a first time mum as I know how daunting it is nursing in public. Coming from someone who breastfeed's myself, I would have loved one of these. You can find many cute design on etsy or if your good with crafts you could make your own.
19. Cute Hooded Towel - Want a cute and simple baby gift? Then look no further! You can't go wrong with one of these. There are many cute animal hooded towels from carters/matalan and many other stores. You can never have too many baby towels. And what's more adorable than a baby in a cute hooded towel!
20. Handmade Owl Hat - I bought one of these myself as I was looking for a cute prop to take photo's of Amelia in. These come in many colour so will go with many outfits. You can also buy similar style nappy covers and they make such cute photo's! Or if you're good with your hand's why not sew one yourself?
So there you have a huge list of idea's for baby showers gifts. It's entirely up to you if you want to buy or make the gift yourself. I love making baby gifts for my mummies to be and I can't wait to attend the next baby shower. They are so much fun!