Here is a tutorial for a Nappy cake. They are great for baby showers or just as gifts for
expecting
mothers. A friend of mine is due soon so I wanted to make her something special and decided on this.
-Size 1 or 2 nappies (about 60)
-rubber bands of several sizes
-baby bottle or toilet paper rolls (something to be the center of your cake)
-ribbon, fabric, and anything else you want to use to embellish the cake
1. Lay the nappy with the top towards you, and roll it down tightly to its bottom.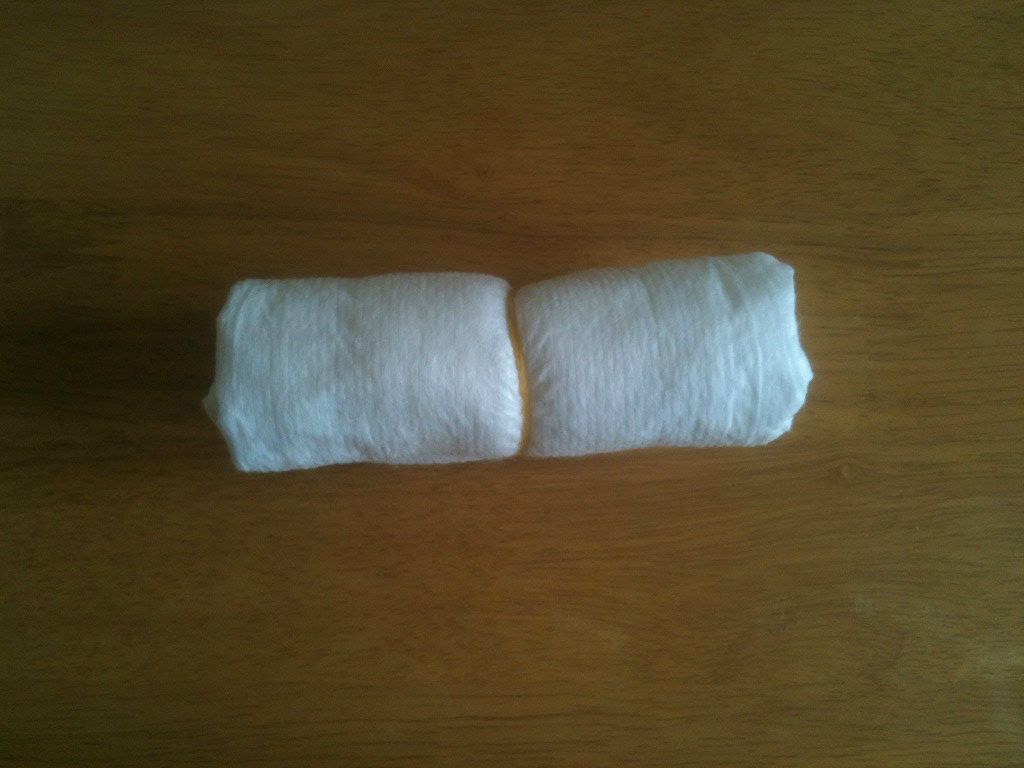 2. Wrap a rubber band around it. Repeat this 59 more times. :)
3. Take your tray and stick some double sided tape around it, and especially in the center so the bottle will stay put. It also helps so your entire cake won't slide around when you're done with it.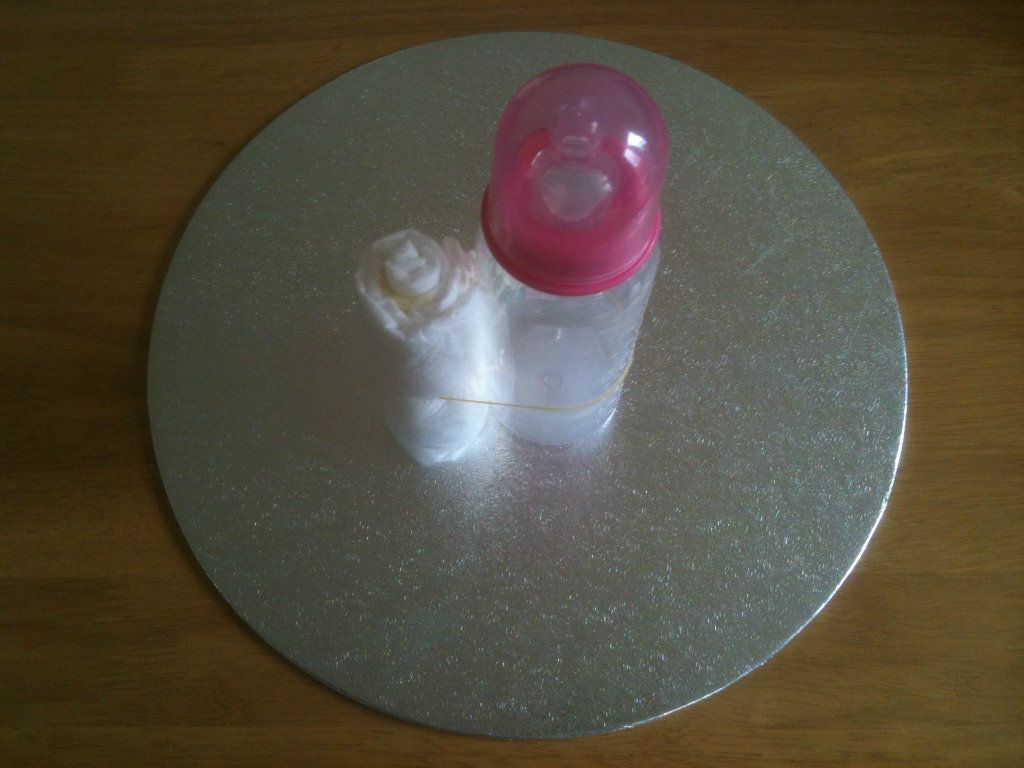 4. Place a rubber band around your bottle, and then place your nappies around it.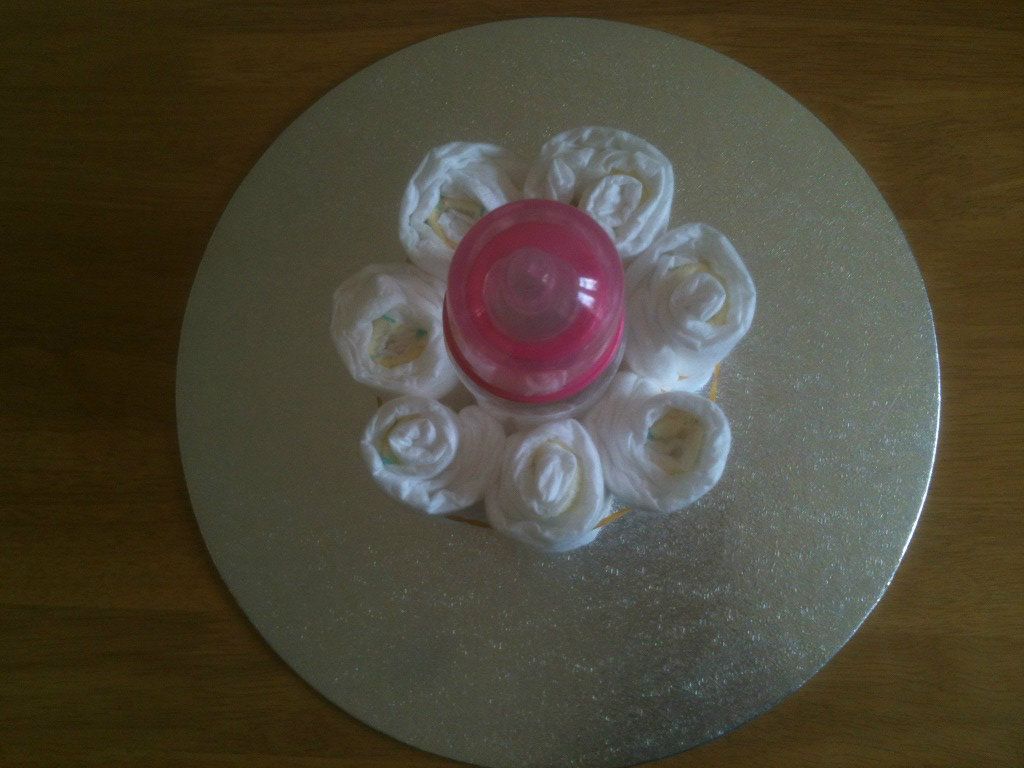 5. I fit 7 nappies on the first layer. Now you will place a bigger rubber band around your first layer of nappies facing them inwards.
6. Start placing the nappies within this outer rubber band. I was able to fit 13 on the second layer. One more rubber band around the second layer.
7. Start your third layer, fitting the nappies in this outer rubber band. I fit 19 around my outer layer. Just a tip, make sure and place the smooth side of the nappy roll out, it'll make your cake neater. Tuck the end of the roll toward the inside.
8. Next, if you like you can take out a few of the nappies and insert the travel sized baby products or something similar to give it colour.
9. Now start the next tier of the cake. I only added one more tier but you can make it higher by adding another. I used 9 nappies here around the bottle leaving room to stuff cotton wool to fill out the gap. You can 1 more tier here or put something on the top instead.
10. Next we need to hide all of the elastic bands, I used a thick width ribbon and put that around both layers of the cake gluing with the hot glue gun.
11. To finish embellish it with what ever you fancy whether it being for a boy or girl. I added a little teddy at the top, a headband around the center, a few dummies, dummy clip, headbands and socks.
You can also package it with a
cellophane
wrap and ribbon. ( I haven't done that with this one)
I hope you'll give this a try for your next baby shower, they are so cute, and always a useful gift!