Well, Amelia will be turning 4 months on Wednesday so we decided to try her on some baby rice. I am still breastfeeding her and seeing as she is a pretty big baby I don't think she is getting enough milk to fill her up. Hence why she's still up every night to feed and feeds every 2 hours during the day. I know most health visitors/doctors recommend waiting up until 6 months but it does say on the packet 4 months also I think it's best to go with your own instinct. Only YOU know your own child and how they sleep etc. After all...my mum started me on baby food at 3 months as I was such a big baby and it's not done me any harm. I will be taking Amelia to her 4 month check up on Monday so I will speak to my health visitor then too.
Firstly I don't think she had a clue what was going on, she was probably thinking that's not mummy's milk! How the hell do you expect me to eat that off a spoon!? But after a few spoonfuls she finally got the grasp of things and realised how it was working. Mind you, most of it ended up down her bib! She started getting fussy towards the end and tried grabbing the bowl and spoon off me and tipping it over which made quiet a mess, but she did finish it all off. I only gave her 1 spoonful of the baby rice and 10-12 spoonful's of milk which I had pumped.
I can't wait to feed her other stuff soon like butternut squash, carrots, peas, banana's etc. I will blend them all myself on a regular basis and freeze them for the week/month. That will be fun!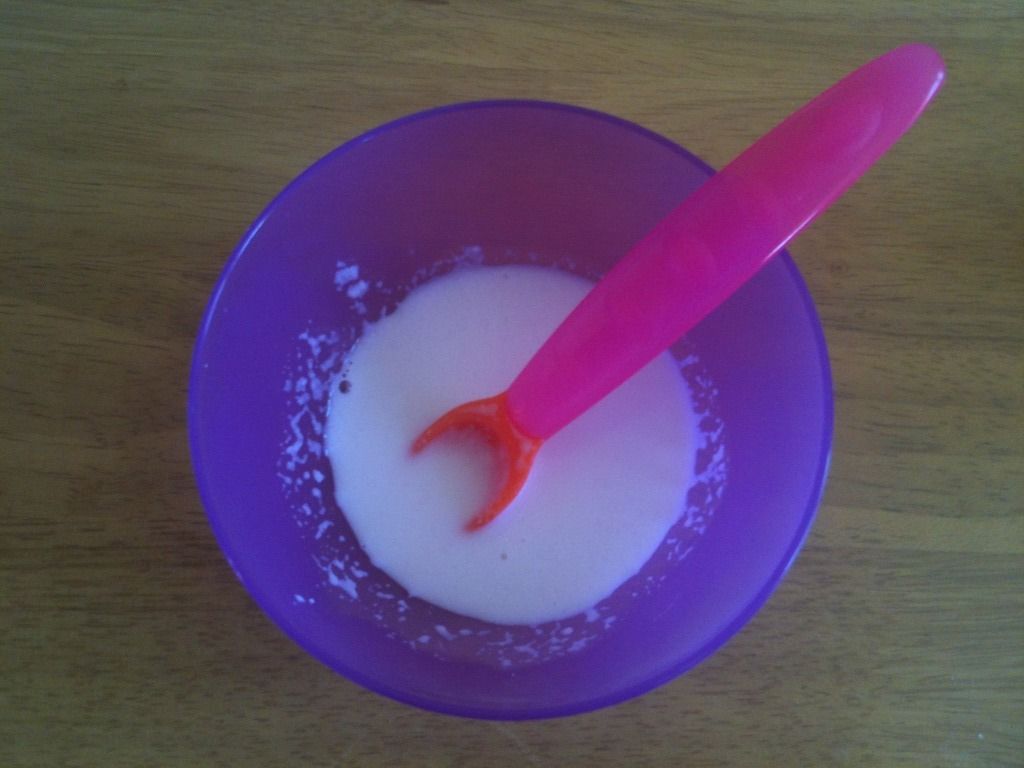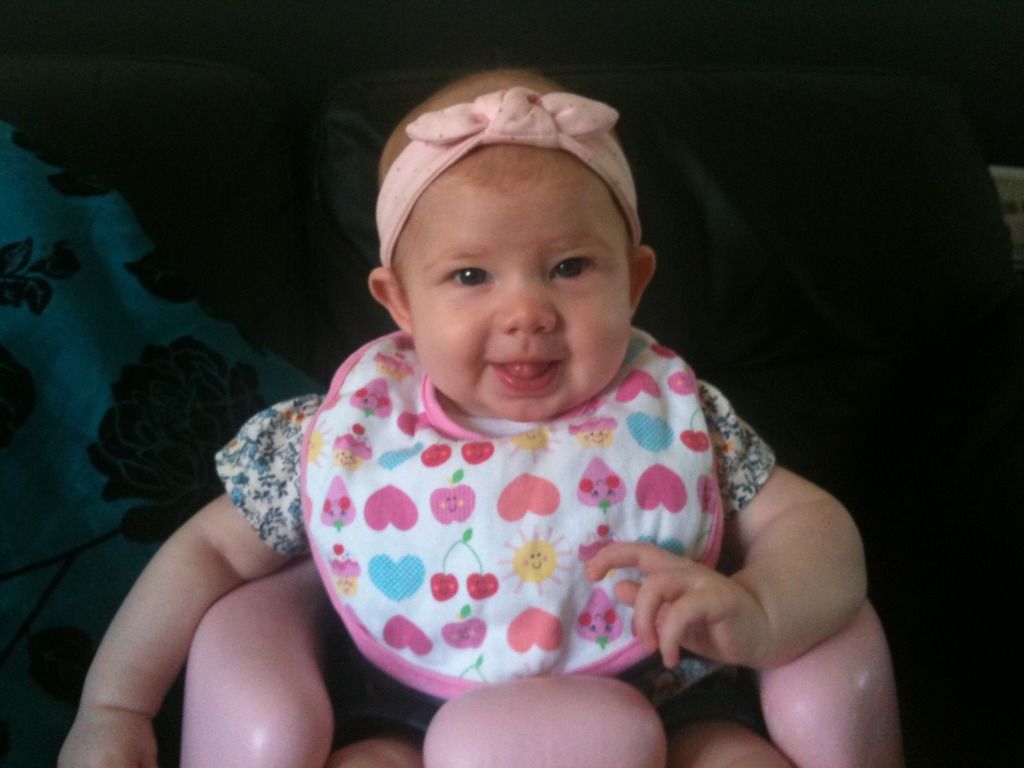 First spoonful, guess she didn't like that haha!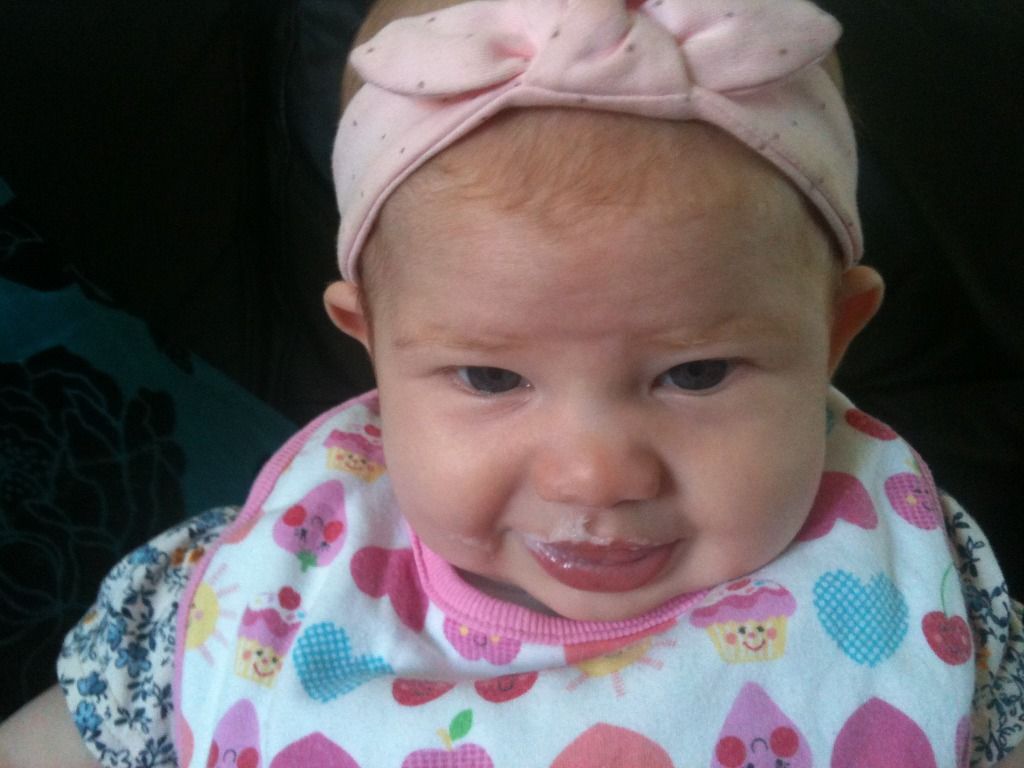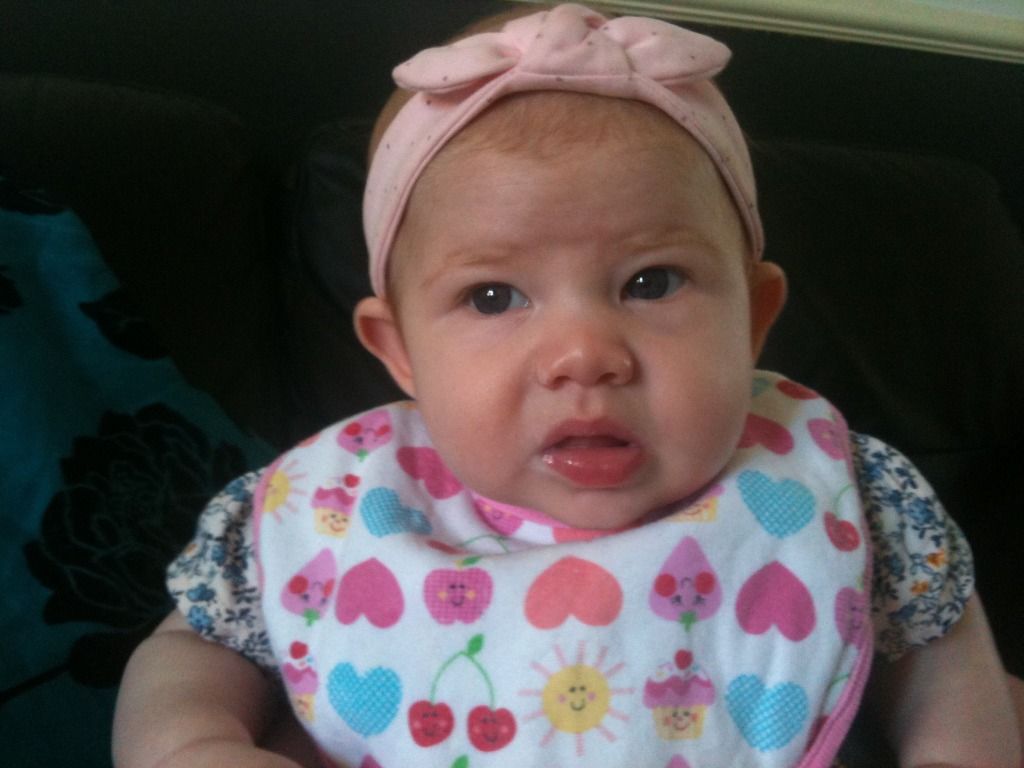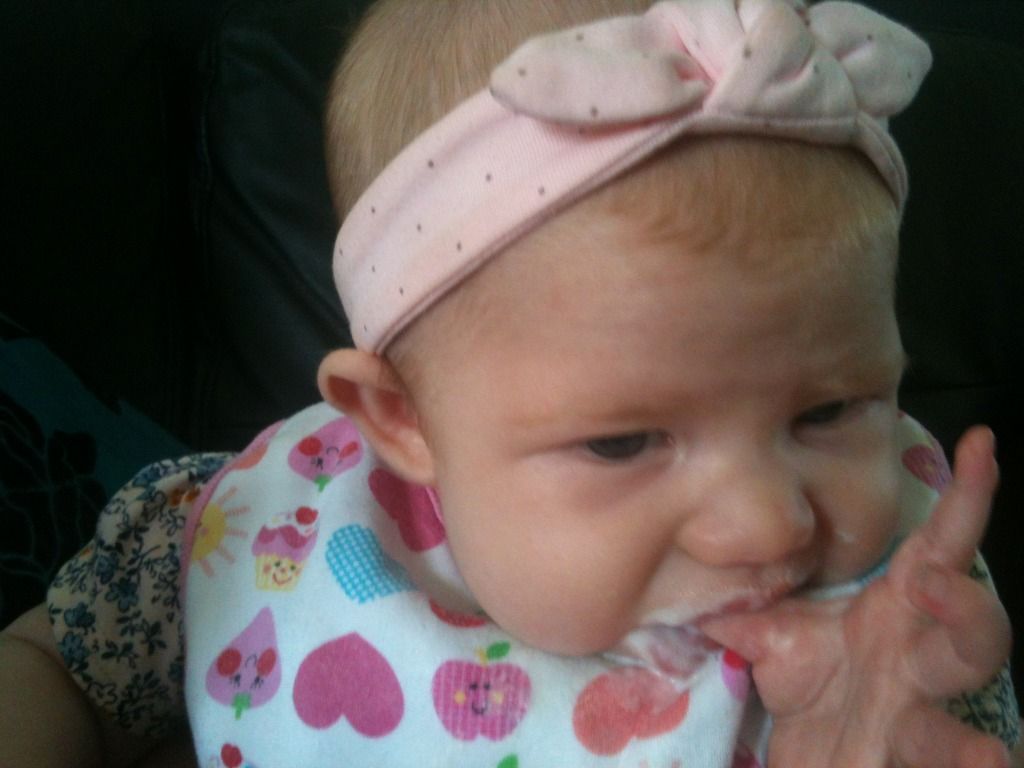 I'd rather eat my fingers...
Such a mess!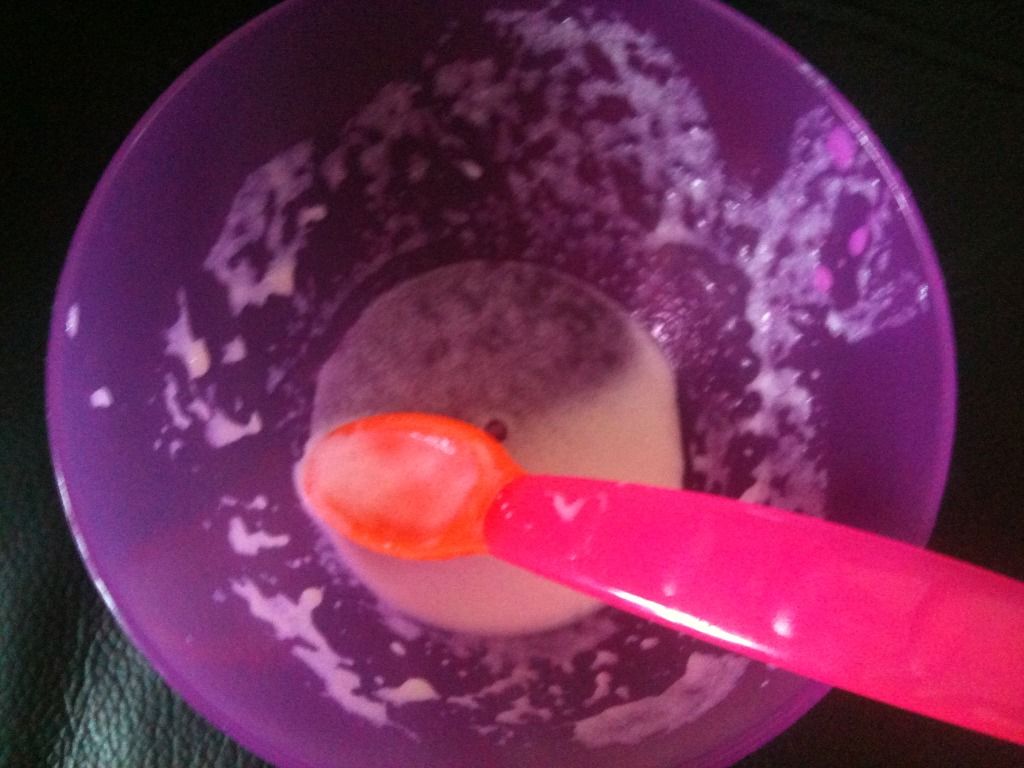 All done :-)