It's Friday again, which means it's time for the weekly Instagram Link up.
Charlotte over at BericeBaby is my Co-host (and will be every week) check out her blog! She's such a lovely mummy and her little boy is so sweet.
All we ask you to do is link your blog and add your Instagram name (NOT YOUR BLOG NAME) to the list below so everyone can follow each other.
Add me Charlotte @BericeBaby & me @ohsoamelia we follow back.
Grab the button from below, and link-up your Instagram name its that easy!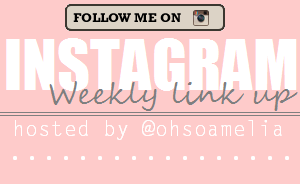 <a border="0" href="http://www.ohsoamelia.com"
target="_blank">< img src="://i35.photobucket.c
om/a lbums/d166/kerryxnx/instagramlinkup.png " height="150" width="150"/>
Few photos from the past few days