This is the second week of the Instagram weekly link up.
All I ask you to do is link your blog and add your Instagram name (NOT YOUR BLOG NAME) to the list below so everyone can follow each other.

Add me @ohsoamelia I follow back.
Grab the button from below, and link-up your Instagram name its that easy!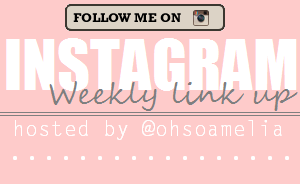 < a border="0" href="http://www.oh-so-amelia.blogspot.co.uk" target="_blank">< img src="://i35.photobucket.com/albums/d166/kerryxnx/instagramlinkup.png " height="150" width="150"/>